18
May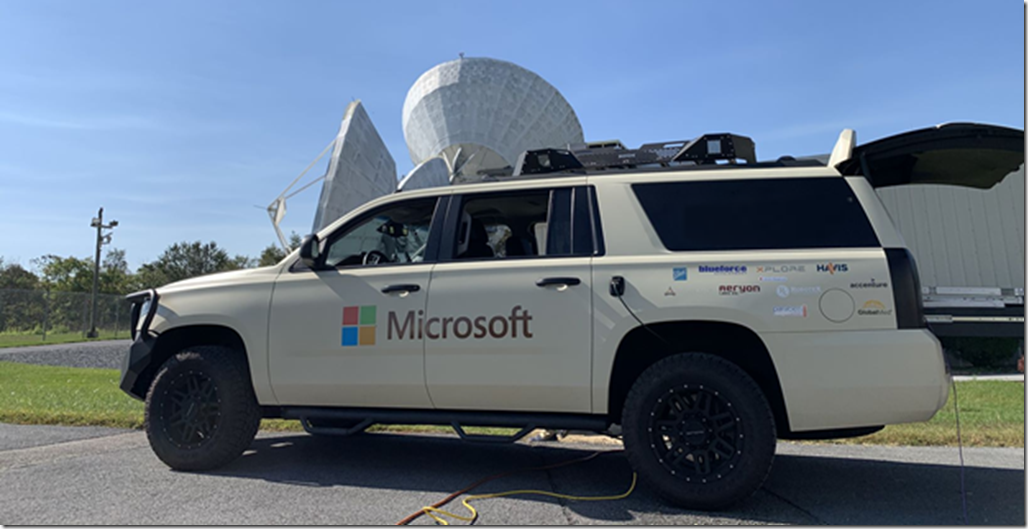 Over the past year, Microsoft has teamed with Ball Aerospace to develop the prototype for the Commercially Augmented Space Inter Networked Operations (CASINO) Program Office, facilitated by the Defense Innovation Unit, demonstrating agile cloud processing capabilities in support of the United States Space Force.
The rising number of satellites proliferating in low earth orbit (LEO) presents a new data challenge for the ground segment of missions—a segment that is often overlooked. For increasingly distributed mission environments, Microsoft Azure delivers the processing power and analysis necessary for these large datasets.
The CASINO Program Office demonstrated fast, flexible, and extensible commercial capabilities for ground processing in support of defense missions. The project also confirmed the potential to transform the analysis of space data across a wide array of industries, including agriculture, ecological study, sustainability, and disaster response.
Microsoft-Ball Aerospace team demonstrates a new method of space analytics
This project represents a huge leap forward in reducing the time to actionable insight—if you are on the ground in a tactical edge vehicle or located at a command center, users can obtain necessary information accurately, quickly, and securely.
To execute the demonstrations, the team transmitted simulated overhead persistent infrared (OPIR) data through
18
May

Microsoft is participating in SUSECON Digital 2021 to bring the latest technical integrations and support to SUSE Linux users. In the three-day event, Microsoft will participate in several activities from keynotes and demo sessions to booths.
We will share the latest innovation that enables mission-critical SUSE workloads to migrate and operate in Azure during the event. We will cover the latest advancement of SAP on Azure with SUSE Linux Enterprise Server, enabling high-performance computing for specialized workloads, the latest feature updates with SQL on SUSE Linux Enterprise Server, running SUSE workloads in hybrid with Azure Arc, and automating management services with Azure Automanage.
On the main stage, Arpan Shah, our General Manager of Azure Infrastructure and Edge, will join Dr. Thomas Di Giacomo, Chief Technology and Product Officer of SUSE, for a keynote session, "Bridging mission-critical workloads across hybrid clouds with SUSE on Azure," to discuss the latest innovations with SUSE. And we will also be featuring Kate Goldenring, our software engineer and contributor of Project Akri, in the edge world keynote to talk about the latest development of the connected edge with Kubernetes. 
Bridge workloads across hybrid clouds
Here's a preview of what you will hear from us:
In