11
Mar
Quickblog: Is my Excel 2013 32bit or 64-bit? #powerbi
If you get close to Power BI or having to install Power Query, you probably have asked yourself the question: "Is my Excel 2013 32bit or 64bit?"
Here is a very quick way to find out:
Open a blank or existing workbook in Excel
Click on File | Account
When the following screen displays click on About Excel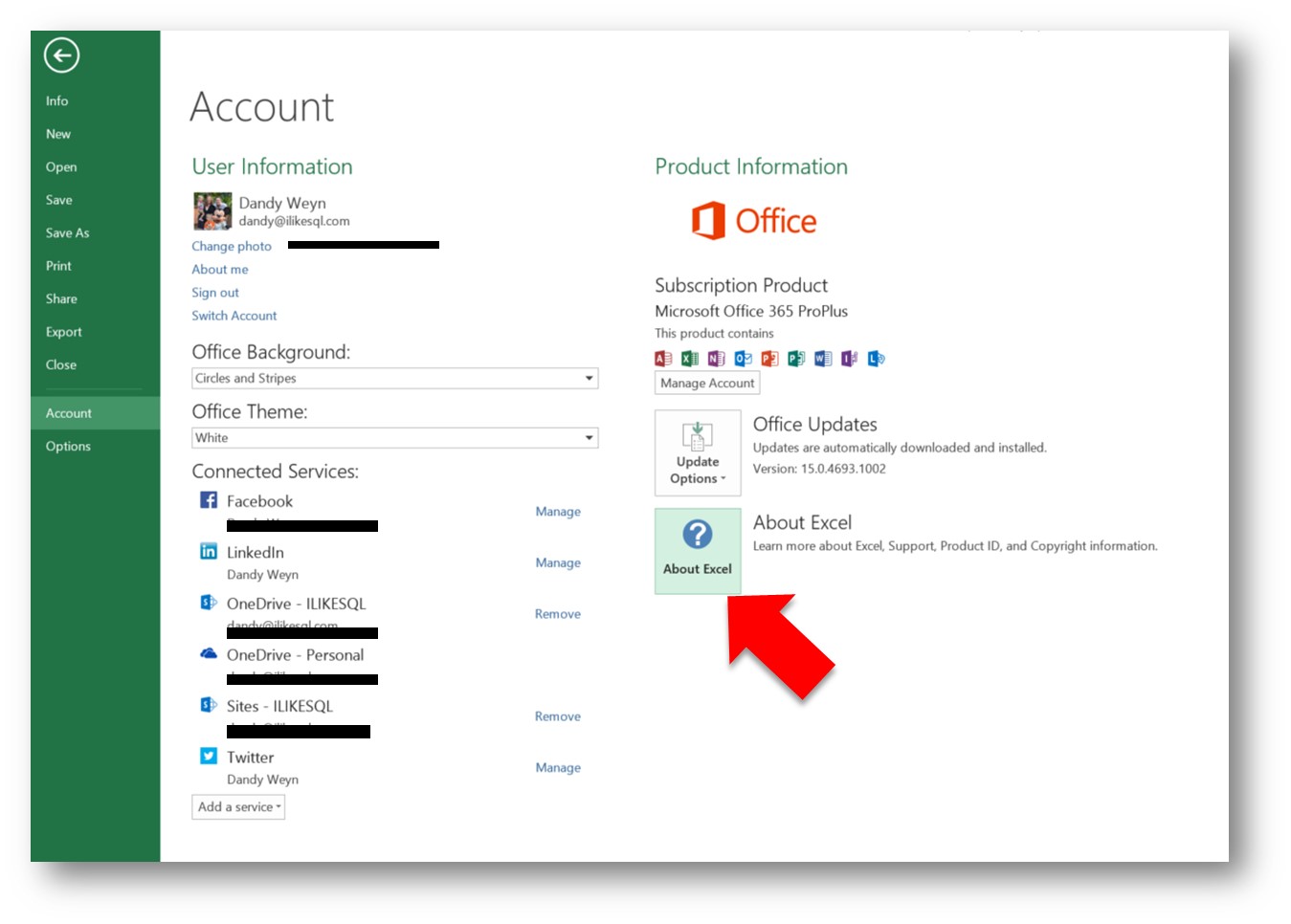 And there it shows, if you have 64bit, it will show exactly where marked.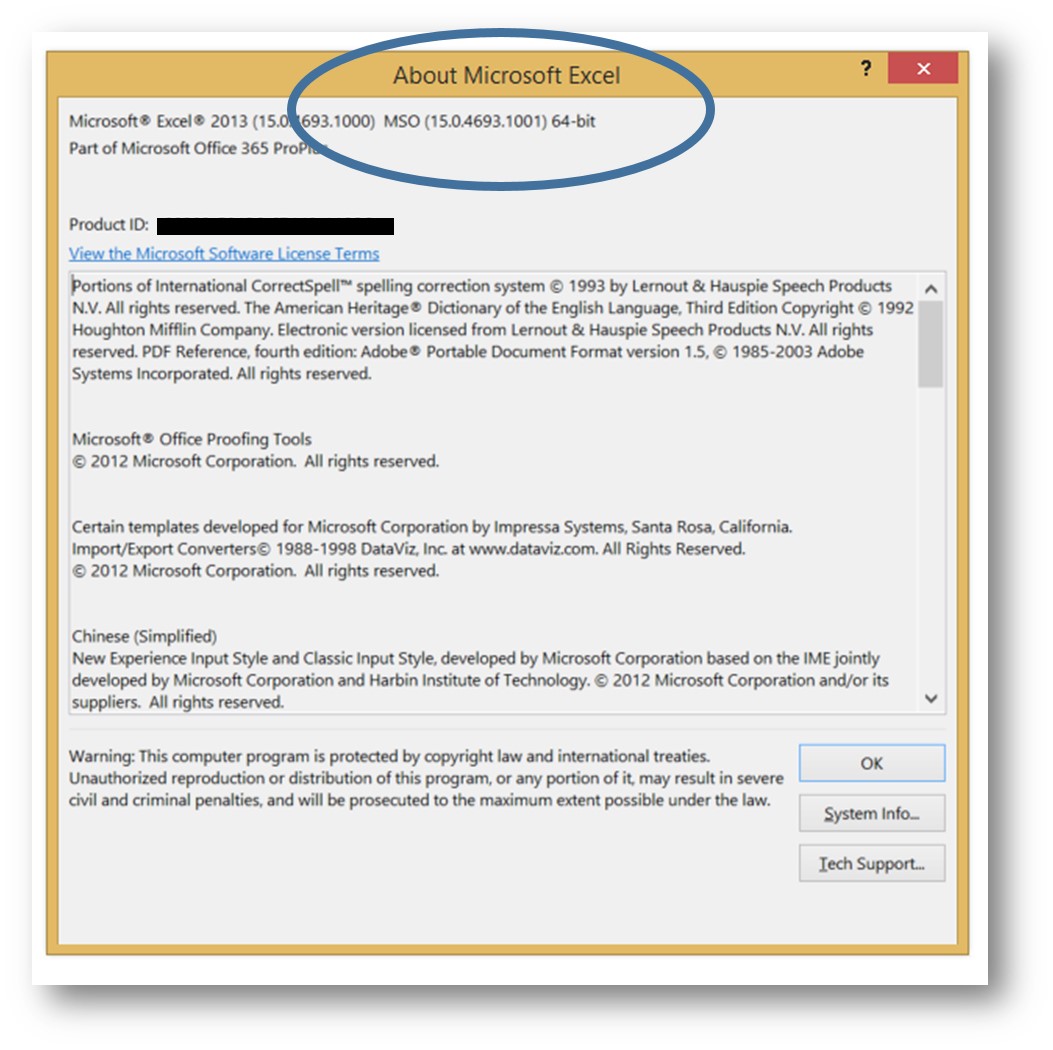 Now the tricky part is, you thought Office Pro Plus would automatically install in 64bit if you had a 64 bit OS right?
Well it doesn't, in order to get the 64bit version you need to click Advanced to download it specifically from the download URL or portal.office.com  if you have an O365 subscription.