31
Mar
Relationship status: it's complicated!
Dear Microsoft,
If I would be in a relationship status with you on Facebook, it would probably be set to "It's complicated".
Oh goodness, I don't know where to start, but quite honestly, our relationship goes way back, to the very first moment that I got my first computer, which was the Schneider Euro PC displayed below.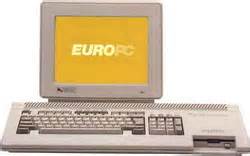 I've been loyal and committed
Throughout the years I've been loyal, committed to sticking to operating systems and upgrades, one of them more successful than the other, and as I was so happy with my first computer when I was 15. I was eventually able to turn my passion into a profession.  That's right, after having spent some years consulting on Oracle, I decided to take on SQL Server, which eventually led to multiple Microsoft certifications, including the now deceased Master Certification. I traveled the world consulting and training as a Microsoft Certified Trainer, and I've been an employee for about 6 years.
The reason I left my job at Microsoft was primarily to get a great understanding of competing platforms and solutions, increase my management skills and then go back to a job in which strong knowledge of the Microsoft Data Platform and technology are central.
In my current job, I'll continue to evangelize, commit myself to selling Microsoft Solutions like no other. I run Virtual Machines on Azure, explore Machine Learning, use SQL Database, Office 365, and migrate customers of Oracle to SQL Server. Even in an environment where Tableau is taking the upper hand in self-service BI, I wouldn't touch it without a solid SQL Server Analysis Services Tabular Model behind it.
But this is not a blog about my professional career, it's a post about my personal experience as a consumer.
I believe in you!
I believe in the great technology stack that Microsoft has to offer, always believed in the tablet and phone business. Just traveling down the memory lane I remember showing off with a Compaq Pocket PC with GSM module, and my first car technology device had an Acer Tablet (TravelMate 100 series)  like the one below, with good old Windows XP on it.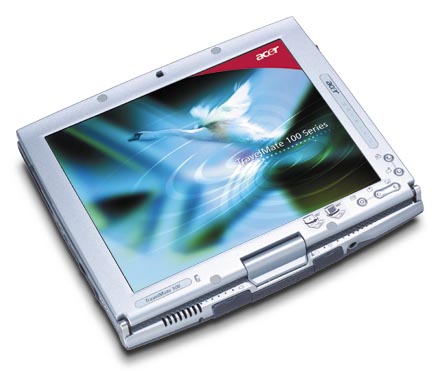 So from phone, to tablet — I always believed in you, because that's what people do when they are in a committed relationship right?
Oh there's been quite a few temptations, like each time I hear one of my friends talk about their iPhones, or iPads.
I never really quite got it why people line up for hours in front of a store to get a gadget that is probably outdated the day it goes to market.
Our relationship was supposed to last forever!
I didn't cheat on you, even though our relationship took a beating with Vista, Zune, "the Kin", and so many other things that were likely not that successful and forced me to take a giant leap of faith. I stayed loyal, because I believed in you and I thought you would never do me wrong. Our relationship was supposed to last forever, since I was convinced you were the right one for me.
And I was proven to be right at first …  and Surface RT gave me everything I needed to bring more excitement to our relationship.
My kids, now 4.5 and 2.5 years old, actually like their Surface RT , we download videos for them on an SD card to increase the 64Gb capacity it has, and its their perfect travel companion on the long-haul from Seattle when we visit our family in Belgium.
We even got custom skins like this one, with my all-time favorite kids movie "Monsters Inc."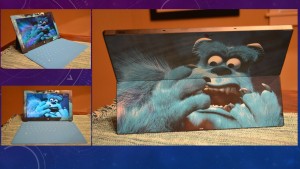 My kids don't have iPads!
I had an iPad through work, I pretty much buried it and gave it back, saying I had no use for it!
I literally buried it in the backyard, and made fun out of it, since I was happy with my Surface, and like you told me, this would be an Apple killer. My wife is still upset because I took the R.I.P sign of one of her Pottery Barn bought Halloween decorations. (Sorry iPad lovers, this s what it looks like)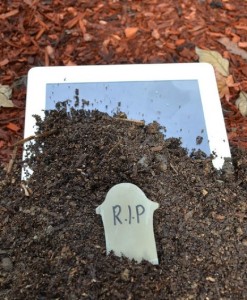 I expressed my love for you with …More Surfaces …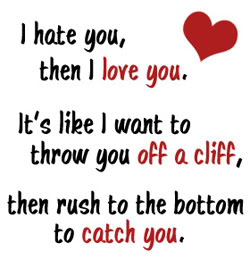 Convinced about my technical assessments, the solid demos and great use cases of the Surface RTs I got our kids, a lot of my family members got Surfaces too. Now those family members make technology choices because of my guidance, and usually stick with it since they don't have the funds or the desire to upgrade when a new version comes out.  I dragged quite a few as carry-on luggage each time I had the opportunity to travel to Europe.
And personally I got the Surface Pro at the first moment released and bought one for my stepdad's birthday.
When I discovered the Surface 2 with 4G LTE I raced to the store, and talked myself out of a speeding ticket when I went to get it,  now today exactly 1 year ago. I like that Surface 2, now certain applications don't run on it, but I have Office 365, and pretty much everything I needed to be functional.
I hate you, then I love  …. It's like I want to throw my Surface 2 off a cliff, then rush to the bottom  you.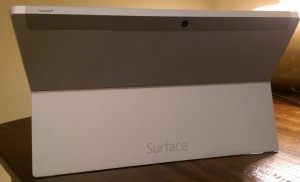 So what's the damage and the cost of our relationship?
So we're looking at a total of about 8 Surface RTs, 2 Surface Pros, a Surface 2 with 4G LTE, and a Surface Pro 3 (not to mention Dell Venue Pro which fortunately runs Windows 8). Actually I am writing this blog on my Surface Pro 3 (purchased  few months ago). Oh and let's not forget the commitment  when it comes to phones (I have an HTC One M8, my wife has a Lumia 1020, and we  also have a spare Lumia 635). Last week I actually picked up a Blu Windows Phone with dual SIM card, and I am so excited about it that I consider writing a blog on it as well.  Oh, and I also had the Lumia 800, 920, Samsung Focus S, and basically every other Windows Phone prior. Now I am not going to do a quickmath here, but it certainly adds up to a 5 digit number.
I feel cheated on and you broke my heart!
Today, with the announcement of the Surface 3, you really broke my heart! Not as much because I think the Surface 3 is cool, but primarily because you killed Windows RT! Killing Windows RT pretty much made the investment my family made, and the Surface 2 with 4 G LTE I bought a year ago useless! You broke my heart …. AND MY WALLET! And I would assume "The Verge" is very clear about their posts on the topic as quoted "Windows RT is a distant memory, a bad nightmare Microsoft wants to forget".
So how do we move past this?  You obviously can't tell me that I wasn't loyal or committed to you, as I still am and will continue to be on a professional matter. I am just very worried about my consumer experience. If I bought my kids some iPads my ROI would have been much higher.
Do we need counseling?
I am hurt, both emotionally and financially. Since I actually bought all of those devices with Microsoft Complete.
Yes even the Surface 2 with 4G LTE that is a year old… what do you want me to do with it? Accidentally drop it? Beat it up because I feel cheated on? Any remediation? Any trade-in? While I understand older iPads sell pretty well on Ebay, you just made me realize that I have NO future with this Surface 2. I need help here, give me some counseling to fix this.
Does our personal relationship end?
Should I consider getting used to the ,"in my humble opinion", rather useless iPad in comparison to what my Surface RT and Surface 2 had to offer?
I have one, an iPad 2 mini, it's been sitting  my laptop bag for the longest time, and I honestly can't recall when the last time was  had it powered on or which version of iOs (did I spell that right?) it has on it. I bought it in order to be able to showcase the great capabilities that multiple BI vendors are working on.  What would like me to do here? Get rid of all the RT stuff and the window(s)?
Now don't get me wrong – releasing a Surface 3 with those capabilities is the right thing to do!
I just truly feel very hurt because you cheated on me by convincing me that the Windows RT devices were the right investment.
Well obviously it was not the right investment speaking of a monthly usage cost of well over $60/month in my case.
Maybe you should consider a trade-in / upgrade program? Do something to ease the pain?
I feel cheated on … get that? Not sure what to do – after everything I gave you!
One thing I know for sure, Apple store employees will laugh at me when I bring in Surface 2 for a trade-in, which now expanded to also include Windows devices.
Note: Feelings and opinions expressed in this blog are strictly personal and not in relation to my employment or professional work.