26
May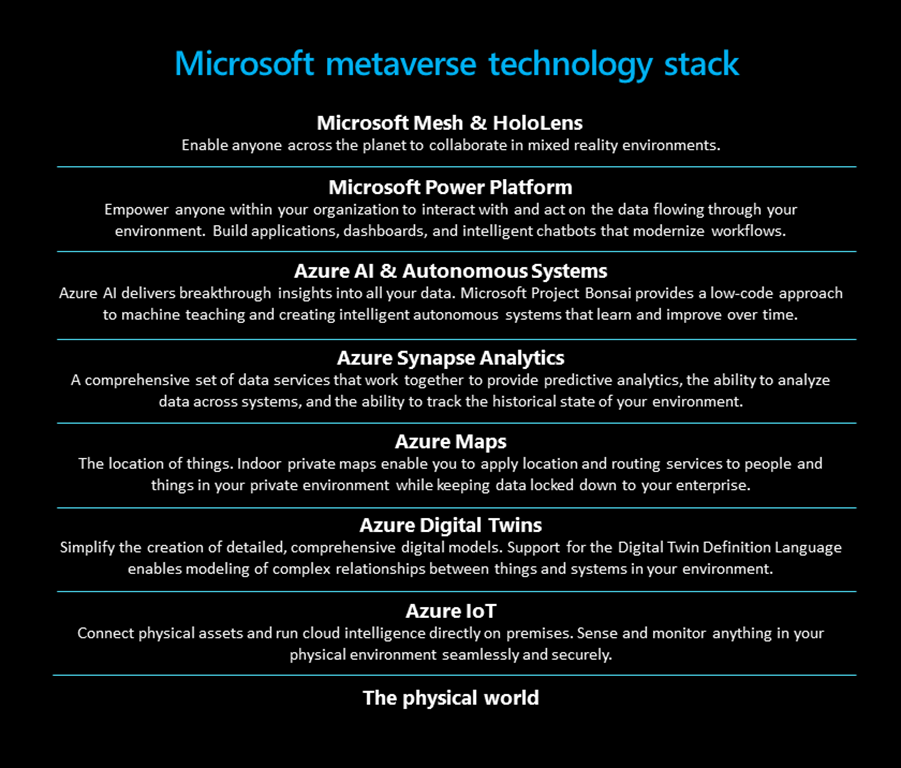 Cloud and edge computing are coming together as never before, leading to huge opportunities for developers and organizations around the world. Digital twins, mixed reality, and autonomous systems are at the core of a massive wave of innovation from which our customers already benefit.
From the outside, it's not always apparent how this technology converges or the benefits that can be harnessed by bringing these capabilities together. This is why at Microsoft Build we talk about the possibilities this convergence creates, how customers are already benefitting, and our journey to making this technology easier to use and within reach of every developer and organization.
The possibilities of connected environments
Imagine taking any complex environment and applying the power of technology to create awe-inspiring experiences and reach new business heights that were previously unimaginable. The possibilities are endless: A retail store where the shopping experience is optimized in real-time and shelves are always stocked. A supply chain that tracks and reduces carbon emissions. A process manufacturing line that adjusts for variations in natural ingredients and automatically detects and compensates for operational bottlenecks. A city plan that simulates various growth proposals to ensure they're making the best use of energy sources.